We don't, well, not really any more, may be a couple times in a lifetime and there are reasons for that:
It's hard to get your hands on frogs legs, while it's very easy to find snails, fresh and frozen, to get fresh frogs legs you need to place an order to your fishmonger so that next time he goes to the wholesale market he gets some for you. You can find some frozen ones but they are almost all imported from Vietnam or a little bit from Albania and Turkey
Fresh "cuisses de grenouilles" are very expensive, around $35/pd, of course you can buy them frozen and the price drops drastically (along with the quality) to a cheap $8/pd. Considering that you need between 8 to 12 per person and that a pound is more or less 15, you would pay $70 for fresh legs for 4
Limited recipes, as we will see below you don't have thousands of yummy preparations, so it gets repetitive
What is the difference between frogs legs and chicken wings? None whatsoever. If I was to blind fold you you would not be able to make the difference.
So if all these have not put you off from venturing the world of French cuisine here are a few ways to prepare your frogs legs.
So you go and buy them fresh from your fishery, don't go to the butcher he doesn't have any, although this is meat it's being caught by rivers/marshes hence the fish shop.
The most classic way is to deep fry them briefly (4 to 5 minutes) and then fry-pan them with butter garlic and parsley and cover for another 2 to 3 minutes.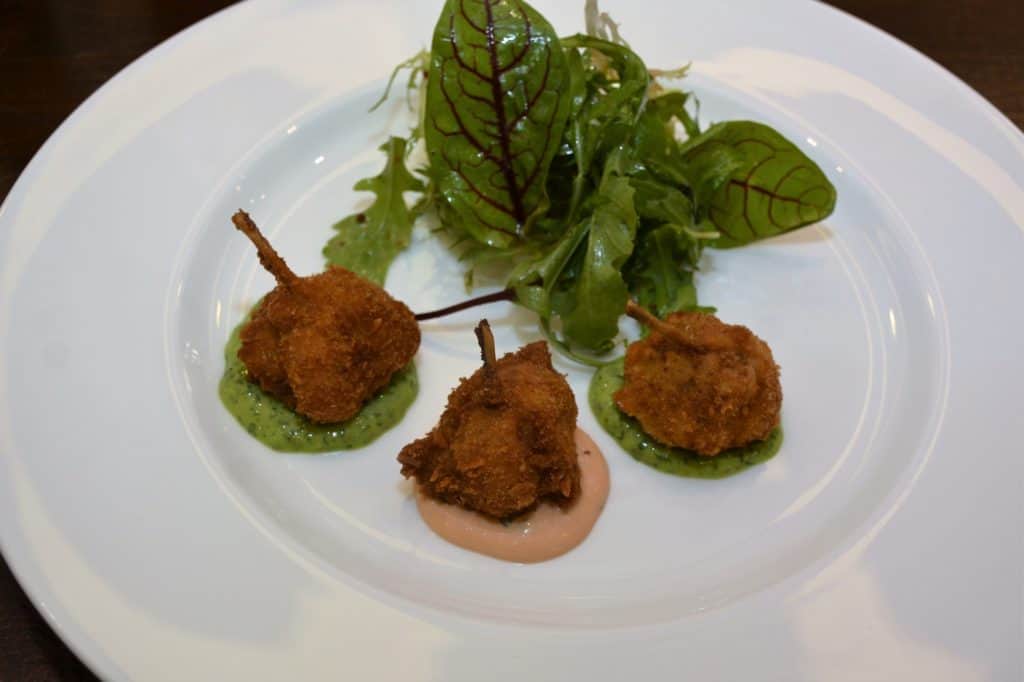 Salt and pepper and roll the legs in flour before deep frying.
South of France variation, in a fry-pan, marinate the frogs legs with the juice of lemon and herbs for a couple hours in the fridge, before cooking roll the legs in flour and fry-pan them with olive oil add garlic, shallots and herbs.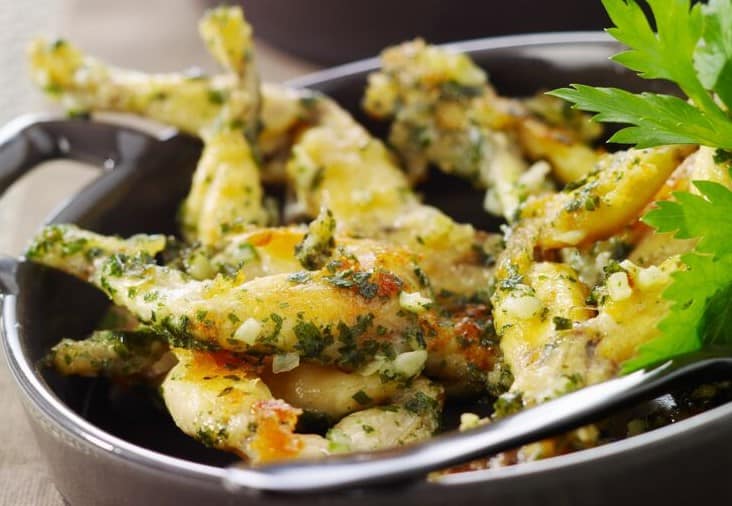 Now once you know that frogs legs taste like chicken wings a world of opportunity opens to you, pick a recipe you like and try it with the legs.
So you see now, the reason I said a couple times in a lifetime is usually the time when your parents have you try it (often at the restaurant) and the time when you think your children should try it, just for the sake of it… but for something less adventurous yet equally tasty have a look at our award winning tours in Paris