When most people think of Lisbon, they think of seafood. The Portuguese capital does have some excellent seafood restaurants; it has a lot to offer vegetarians and vegans. This article discusses some of the best Lisbon vegetarian spots.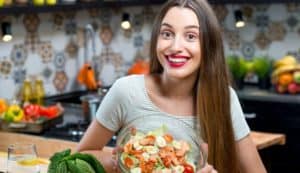 Ao 26
This eatery is in the Chiado district and offers a buffet-style lunch. The food is all vegetarian, and there are usually different dishes to choose from. It started as a vegetarian buffet, but they now offer vegan options.
L'Espresso
This spot in the Baixa district provides vegetarian and vegan dishes. They have a three-course lunch menu, with two vegetarian options for each course. The food is all made from scratch using fresh, local ingredients. This restaurant is always included in most Lisbon food tours because of its good food and reasonable prices.
Zenit
Zenit is situated in the Bairro Alto district. Their food is made on order, and that makes it fresh. The food is all vegan, and they use organic ingredients. It is a must-include for people who want a Lisbon vegetarian tour.
Canto da Terra
Vegetarian food tour guides often include this restaurant because it is a bit off the beaten path but offers excellent food. It is a fine dining hotel in the Sintra Mountains, offering a tasting menu with vegetarian and vegan meals. The ingredients are all locally sourced, and the food is exquisite.
Os Tibetanos
The menu in this restaurant, located in the Mouraria district, is almost entirely vegetarian. The place is lively and offers a great atmosphere and reasonably priced food. This is an excellent place to go for an inexpensive meal that is still tasty and filling.
In Bocca Al Lupo
In Bocca Al Lupo is the first organic pizzeria in Lisbon, Bairro Alto district. They have gluten-free and dairy-free options and are known for their pie. They make roman-style pizza with a thin crust. Their ingredients are bought from the local markets of Portugal and Italy, and they use a wood-fired oven for cooking their pizzas.
Tavares Rico
Tavares Rico is unique because it is one of the only places in Lisbon that serves vegan African food. The food is all vegan, and the ingredients are sourced from Africa. It is often included in vegan food tours because it offers a taste of Africa you can't find anywhere else in Lisbon.
La Gondola
The Italian restaurant is in the Chiado district. Italian food is traditionally not very vegetarian or vegan friendly, but it offers a few options for both. This is the best Italian restaurant in Lisbon, and positive reinforcement is often included in vegetarian food trips.
Hamburgueria do Bairro
Hamburgueria do Bairro is a hamburger restaurant located in the Bairro Alto district. They have a few vegetarian and vegan choices, and the burgers are made with fresh ingredients.
Check out these amazing walking tours in Lisbon
Santa Clara dos Cogumelos
Santa Clara dos Cogumelos serve a mix of Portuguese and international dishes, all of which are vegetarian. It specializes in mushroom-based dishes, even going so far as to include a fungi-filled dessert option, which makes it unique and interesting to explore and try.
Chutnify
Chutnify stands for "Creative, Healthy, and Tasty Indian Food." The restaurant menu has plenty of tasty vegetarian choices. You'll find something delicious for lunch or dinner in this restaurant. Their food is fresh and made to order, so you can be sure that it is healthy and delicious.
A Tasquinha
This is a Portuguese restaurant in the Chiado district. Their staff is all from the Alentejo region and serves traditional dishes. They know what to recommend to vegetarians and vegans who want to try new dishes. They are known for their unique cuisines prepared by their master chef once a week.
House of Wonders
This restaurant is worth a train ride to get to it. House of Wonders is in the town of Sintra, a UNESCO World Heritage site. The restaurant is in an 18th-century building that was once a convent. On the restaurant's upstairs is a Moorish-style room with a town view. Their vegetarian food is specially made to fit their client's specifications. Visitors can make special vegetarian and vegan orders.
The Food Temple
This vegetarian spot is not easy to find because it is in a hidden alley in the Baixa district and fits the itinerary of secret food tours. The restaurant is small, with only a few tables, but it is always full. Their chefs are from all over the world and offer different international cuisine daily. It fits perfectly in Lisbon vegetarian food tour. Check out these available lisbon food tours
Vegetarian and vegan food options are becoming more and more common in Lisbon, which is great news for those looking for a meat-free meal. With so many excellent restaurants to choose from, it's easy to find a spot that suits your taste.