Naples food tours is a perfect city for foodies. To start you off, here are the eight traditional Naples foods you should try out when visiting this fantastic city!
Naples is a city that has been experienced time and time again. It's where an outsider could quickly feel like they have been lost in the pages of history. These buildings' unique architecture and design leave you stunned, not to mention the beautiful art pieces on view every corner you turn.
Another reason Naples is a perfect city for foodies is because of the delicious pasta. The Italian cuisine here is always something new and tasty that you won't want to miss out on, and that's exactly what can be said about each of these eight traditional Neapolitan foods.
The various dishes we have listed here are just some of the best things to try when visiting Naples. When planning your trip, take the time to check out each of them!
Naples has its traditional foods that you must try on your next trip. Once you know what to look for, you won't want to leave!
Naples Food tours are a great way to familiarize yourself with the different Secret Food Tours you'll experience in this famous city. You will be able to see familiar sights and taste some fantastic dishes.
8 Traditional Naples foods You Should Try
1. Pizza
Pizza is something you can find all over the world, but Naples is the place where it all began. You'll want to make sure you try out one of their famous pizzas when visiting this beautiful city. An authentic Neapolitan pizza should be round with a thick crust. To get that authentic taste, you'll want to pay close attention to how thin or thick the dough should be. Good pizza dough is baked in a stone oven. You don't want to miss out on trying out pizza Napolitana. It's the original pizza that Raffaele Esposito invented in 1889.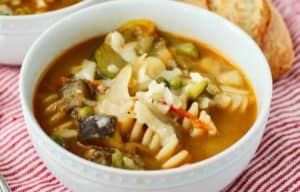 2. Minestrone
Minestrone is a soup that is a traditional Naples food. It's made up of vegetables and legumes, along with some pasta. It can be served warm or cold; either way, it tastes delicious. You can also find some delightful variations of minestrone. Some examples are the brodetto, made up of seafood, and the ribollita, which consists of vegetables and pasta. If you're looking for something healthy, you'll love this dish! Depending on the climate around you, you can find it served cold or hot. While in Naples, try this soup to get a taste of the locals.
3. Tortellini
Tortellini is an excellent choice when it comes to eating while in Naples. This simple, traditional dish is filled with meat, cheese, and vegetables. It's a popular choice for many visitors looking for something hearty and filling. The best part about this dish? There are different kinds to choose from, so you won't run out of options while in the city! You can find a wide variety of tortellini in Naples. Some have spinach, while others might have beef or chicken inside. The main thing to keep an eye out for is the filling – it should be tasty!
If you're anywhere near Naples during the winter months, make sure you try out their Tortellini a la Napolitana.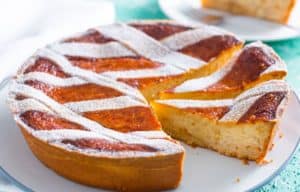 4. Pastiera
This dish is a traditional confection for Christmas in Naples and is made of wheat pasta and ricotta cheese. It's served with candied citron. It's a delicious dessert made up of ricotta cheese and pasta. Traditionally, it is done on Christmas Eve and Christmas Day. If you're in Naples during this time, definitely add this delicious dish to your list! You can find a variety of Pastiera pastries all over the city – the most popular being the tiramisu rice cake. It has plenty of spices in it to give it an interesting flavor. It's not too sweet and would be great to have a warm drink. You can find this dish all over the city during the Christmas season. It's perfect for when you are visiting with family and friends.
5. Zuppa di Pesce
Zuppa di Pesce is a delicious seafood soup with a tomato base. It is trendy in Naples and is perfect for those who love seafood. If you're looking for something different, this traditional dish should be at the top of your list! The Zuppa di Pesce in Naples has plenty of shellfish, seafood, fish, and vegetables to give it some exciting flavors.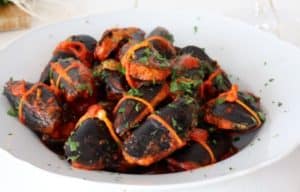 6. Cozze Ripiene
Cozze Ripiene is another dish found all over the city of Naples during Christmas time. It is a Naples classic that you should try. It's a dish made up of mussels stuffed with parmesan cheese, anchovies, and spinach. The mussels are served in a bowl of tomato sauce. While many sauces might be too spicy for some, this meal is perfect. Traditionally, the Cozze Ripiene is made from rice pilaf and is topped with scallops. It's like a seafood risotto with scallops. It is a dish made of mussels, herbs, and bread crumbs. You'll have to be careful when trying this dish, as it could be a bit spicy. It's perfect for those who love seafood and Italian food!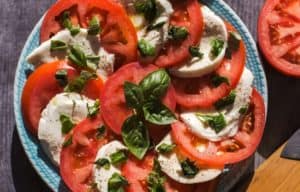 7. Insalata Caprese
When you picture Neapolitan food, you should picture mozzarella cheese in some way or another. The mozzarella cheese from Naples is the best in the world! One of the most famous traditional dishes using this particular mozzarella type is Insalata Caprese. It is a simple dish with fresh tomatoes, mozzarella cheese, olive oil, and basil. You'll love this traditional Naples dish if you're a cheese fan. It comprises tomatoes, basil, and fresh local mozzarella cheese. You can find this dish all over the city during the summer months, and it's perfect for those who love Italian food.
8. Cacio e Pepe
Cacio e Pepe is the famous national snack of Naples made with pasta and cheese. This delicious dish can be found all over the city during Lent or as a side to an Italian meal. It is the perfect choice for anyone who loves cheese. You can find this dish all over the city during the spring and winter. You'll want to make sure you try out some of these traditional If You're looking for a snack in Naples that is a bit different, you should definitely try this! You can find Cacio e Pepe throughout the city during Lent. It's perfect for those who love Italian cuisine. It's also perfect for those looking for a straightforward and healthy snack!
Naples is a city I love to visit. The people that live in Naples are some of the friendliest people in the world. They never seem to have a bad word to say about anyone and are always willing to help you with anything about food. If you have never been or have been once or twice and didn't get around to experience all the fantastic dishes, now is the time!
I hope these eight traditional foods you should try while in Naples give you an idea of what you can find there. It might be expensive, but it is worth it! And even though they're not that many different things, they are delicious. I promise you'll love them all!
The weather in Naples was a bit cold, although the locals told me it was one of the sunniest days in the last few months. It meant I had to wrap up in my scarf and beanie, but when you're exploring a new place, there's always some discomfort.
Naples' buildings are about 400 years old, with their roots leading back to the days of Verdi and Napoli F.C. It's hard to imagine that much history when you're just walking down the streets. However, as soon as you see a building standing there for so long and still standing proud, it hits you like a ton of bricks.
We offer Chicago Food tours that will make your taste buds happy.
This particular location was called the "Chinatown" of Naples. It will be familiar if you've ever been to China Town or know what they look like.