What do you find in a French bakery? The answer is rather obvious but allow me to get into details.
First of all, not everyone can be calling oneself "Boulangerie", to be one, implies a few rules to follow failing to do so you are just a bread retailer.
All fabrication processes are done on the premises from the pétrin (creation of the dough) to the baking.
No freezing involved at any stage, the bread must be fresh, the dough never frozen and the baguette not partially baked and reserved for later.
All bread must be sold on the premises (with the exception of some bakers vans in the countryside as long as they can prove the two above process)
So when entering the bakery what will you find?
1- Bread of course, usually split into 3 categories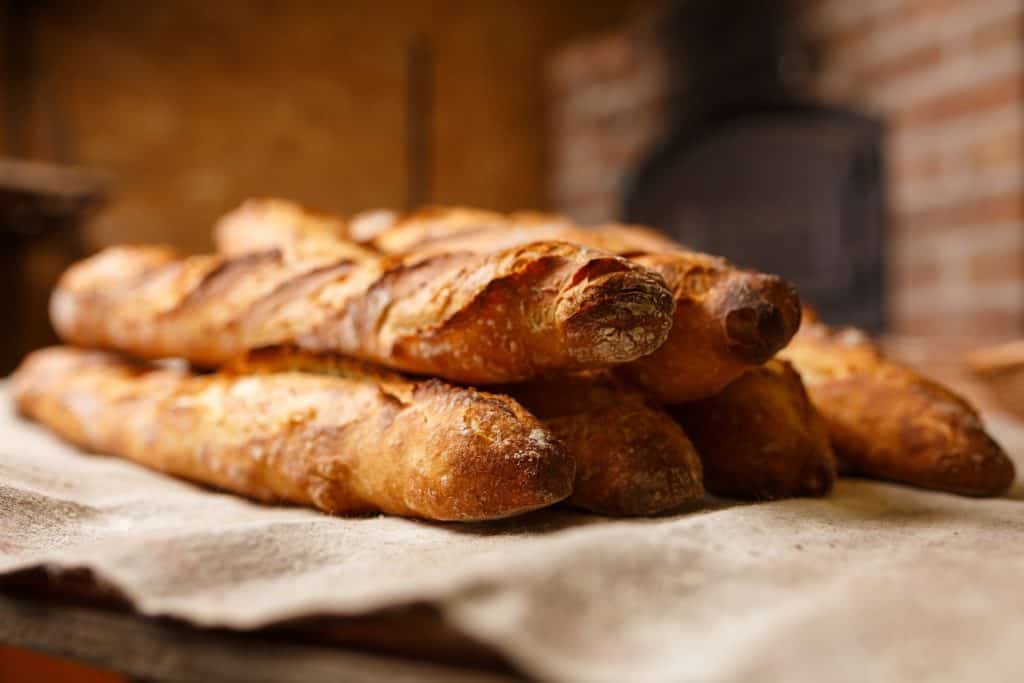 Baguettes (Classic, Tradition, Paysanne, Ficelle, Corn flour, Cereal etc…) sold whole or half (from $1 to $1.60
Sourdough bread loaves sold whole, half or quarter with price per weight, possibility to have it sliced
Pains are usually shorter and stockier, using a variation of flours, ingredients (Whole Grain/Meal, Soft white, with walnuts/olives/figs/herbs etc…)
2- Viennoiseries
Often called "Breakfast Pastries", it is misleading as in France we enjoy them both for breakfast but also for tea-break. Made in two batches early morning and mid afternoon you always get fresh croissants, pain au chocolat, pains au lait, apple turnover etc… prices will vary between usually $1 a brioche to up to $2.50 for a croissant aux amandes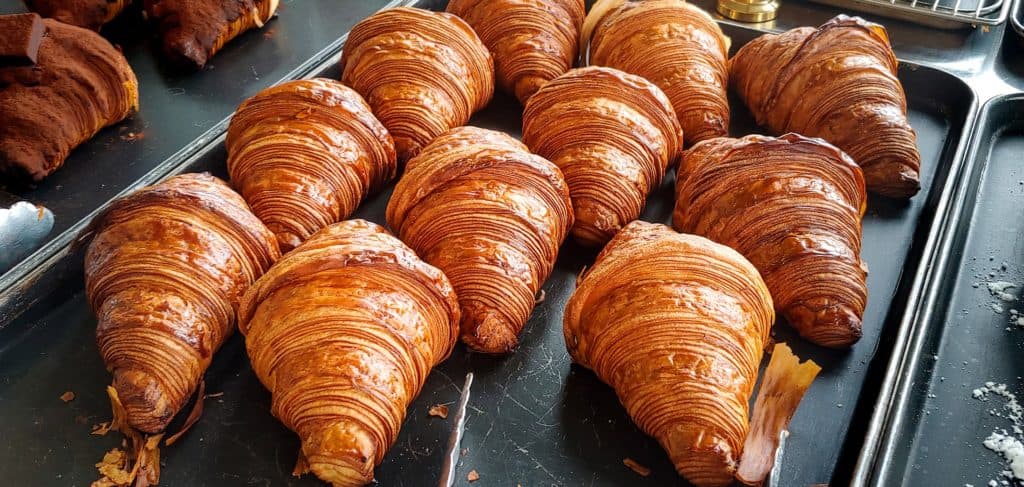 3- Pastries
When you are at a "Boulangerie", cakes will be few as they will done once every bread is done, on the other hand, "Boulangeries – Pâtisseries" have both a chef Boulanger and a Chef Pâtissier working on their own space able to create more fancy desserts.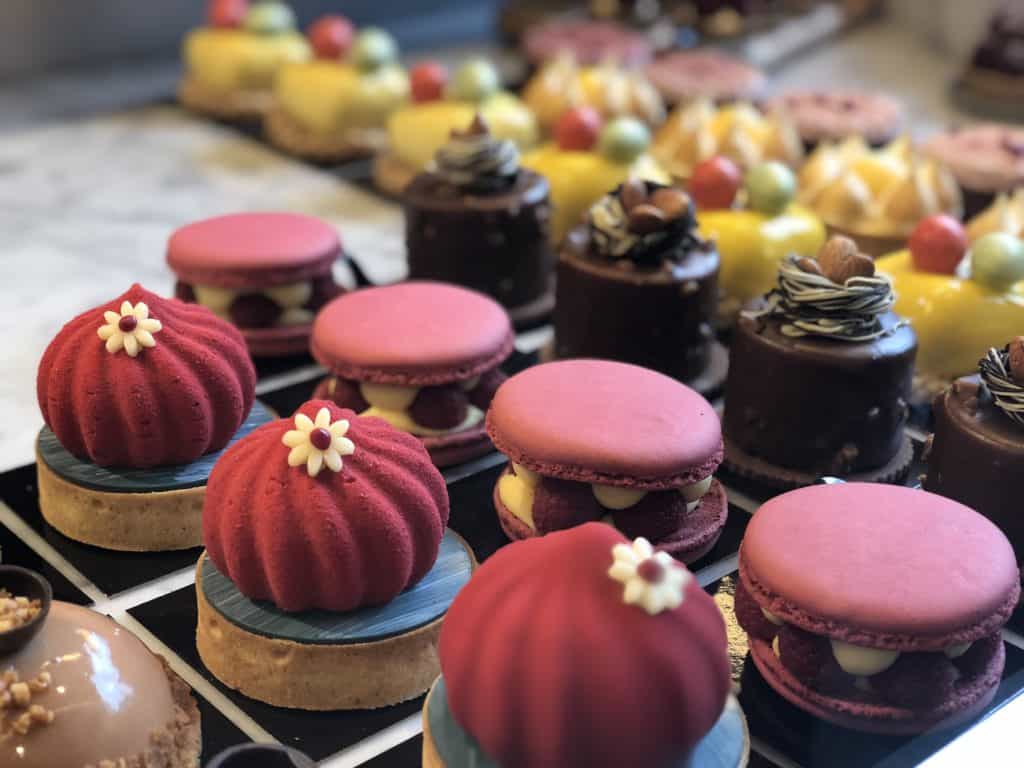 Cakes are always offered in single portions (Eclairs, Religieuses, Paris-Brest, Mille-Feuille, Tartes aux Citrons) and often in party cakes size (Tartes, Flans & Clafoutis…) for 4/6/8 people. Some Patisserie will offer the possibility to order specific cakes and even sometimes cakes that are not on their menu.
4- Take away luncheons
Quickly it became obvious that making baguette could lead to making sandwich, so many bakeries will offer a batch of a selection of Sandwiches (Parisiens, Tuna Mayonnaise, Egg Mayonnaise, Chicken curry…) and some quiches all of them offered in a set menu including a soft and a dessert for around $8.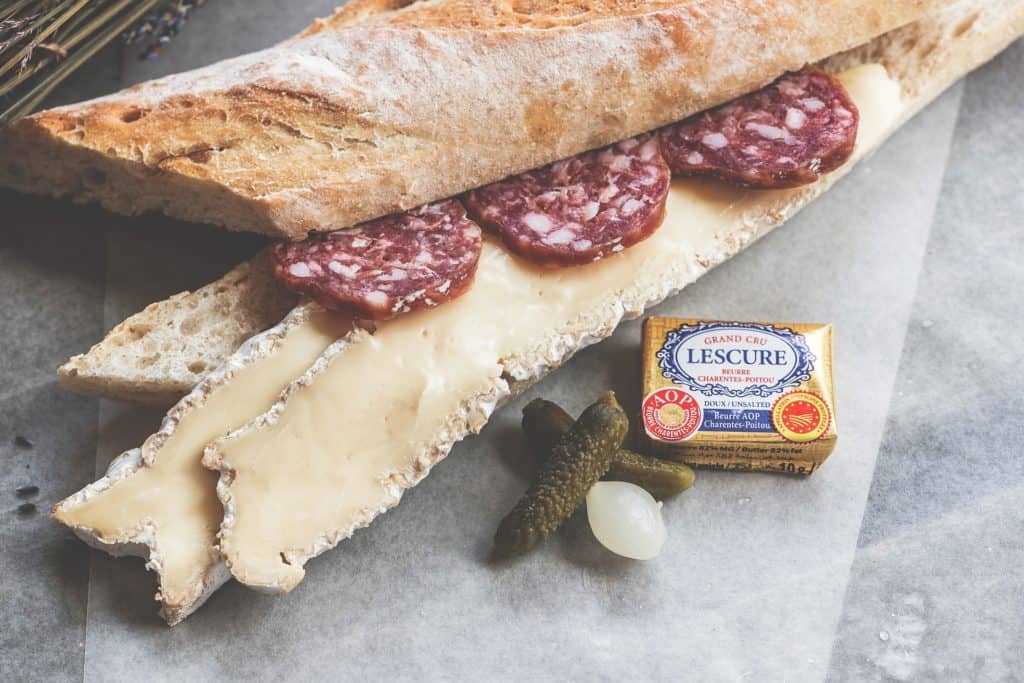 Bigger locations will offer salads and even some hot meals to take away if their kitchens allow.
5- Nibbles and bags of "goodies"
Bakeries have been known to save the day of forgetful people, indeed most bakery will prepare a couple specialities (Madeleine, Macarons, Meringues…) home-made in fancy wrappings and the seal of the bakery or even sell some chocolates and bites, saving the lives of countless people visiting their in laws or having forgotten a very important wedding birthday for instance.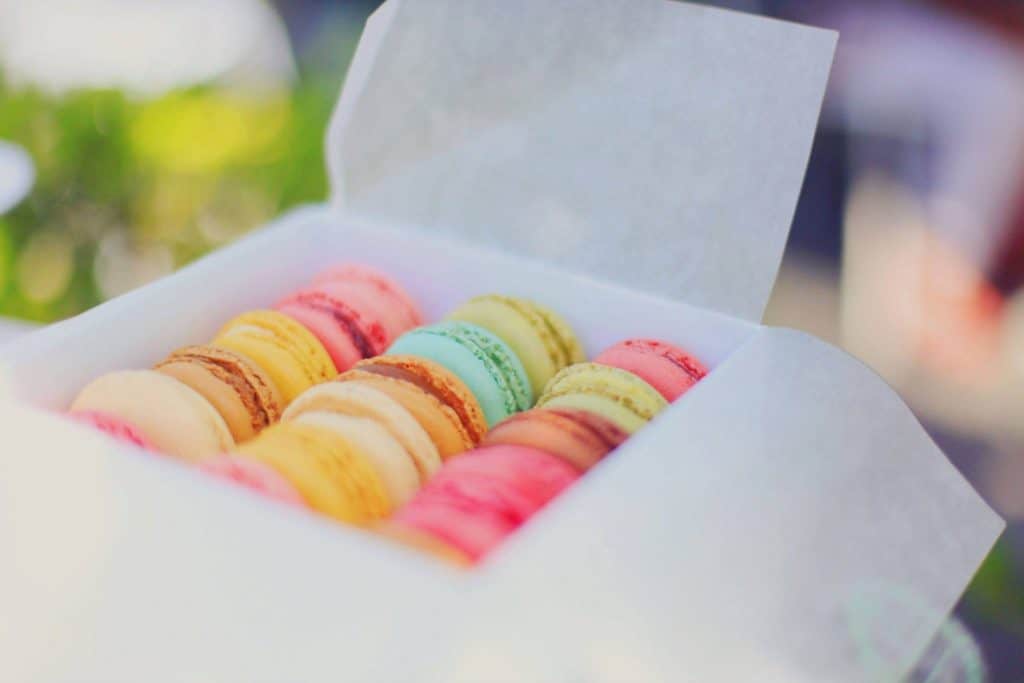 So you can see, bakeries have a very important social rôle, and if you want to know more we will show you one for real when you visit us.