I wanted to approach the relation between French People and Wine.
Here comes the revelation I had a few weeks before the Covid.19 lockdown in Paris as I took foreigners friends to the flea market of Vanves, south of Paris.
Going through antiques odds and ends, there was that vendor that had on display old yellowed posters from different Ministries public announcements, and I had a revelation, an answer to something that has been nagging at me in the back of my head for several decades.
In front of me, a poster dated from 1956 issued by the Health Ministry to be used on schools information board and it read:" Hereby decision of the Education Ministry as of March 1st 1956, wine will no longer be served in primary school cafeterias, in its stead water or a glass of milk will be provided to all".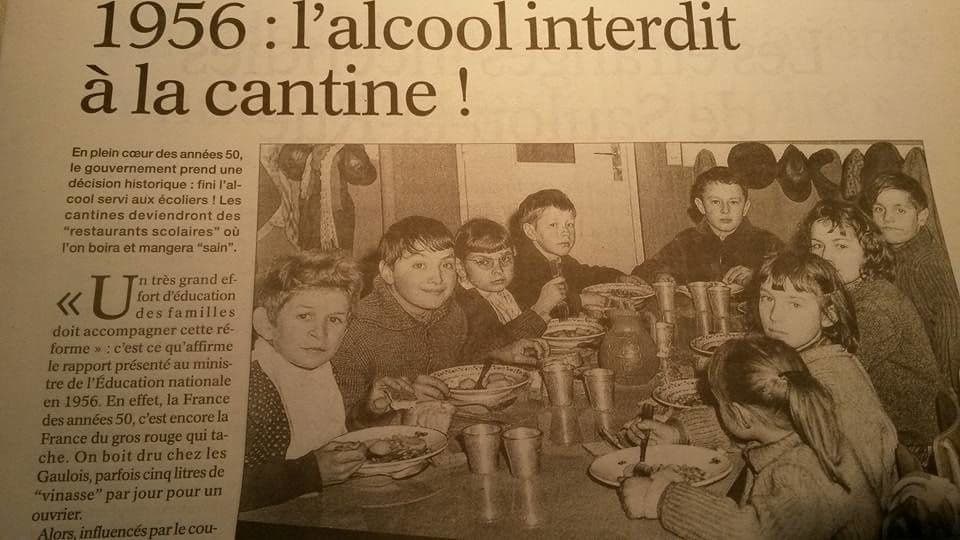 It was the answer to the question that was lurking deep inside me, for years, after turning 8 or 9 my granddad would always tell my parents to pour me a glass of wine during our family Sunday roast lunch, I always dismissed it as granddad taking the piss at me, but facing this poster I suddenly realized, he meant it, he meant it because this was what he had been brought with and probably had my dad too.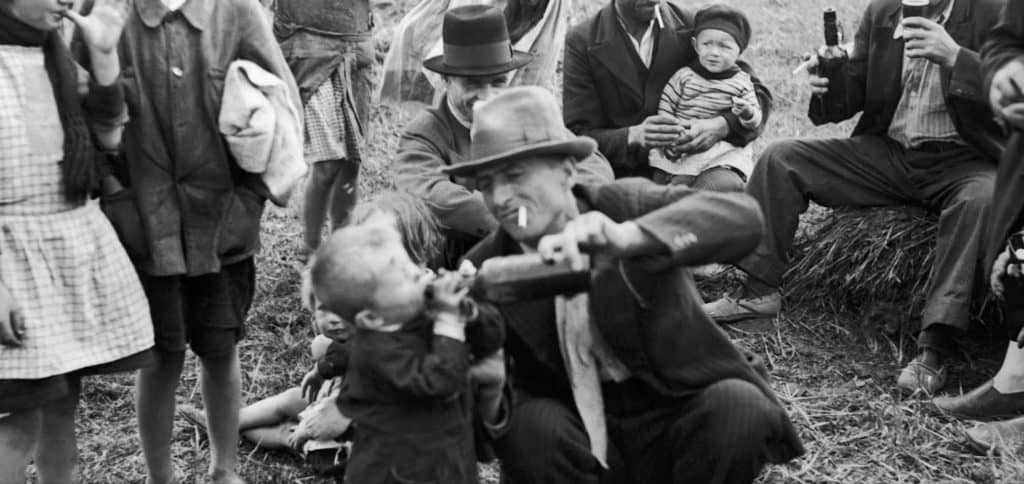 We take for granted that we have some teenage cushion years preparing ourselves for a decade before entering adulthood, but at my grandad's time, not quite so, you became a man as soon as you were strong enough to handle your father's tool, and of course you would be allowed the same privileges that for some would nearly become rites of passage such as smoking or drinking wine or even spirits. So on a Sunday afternoon stroll through the flea market, aged 48, I finally understood a discussion that took place over and over at every single Sunday roast we had with my granddad for years.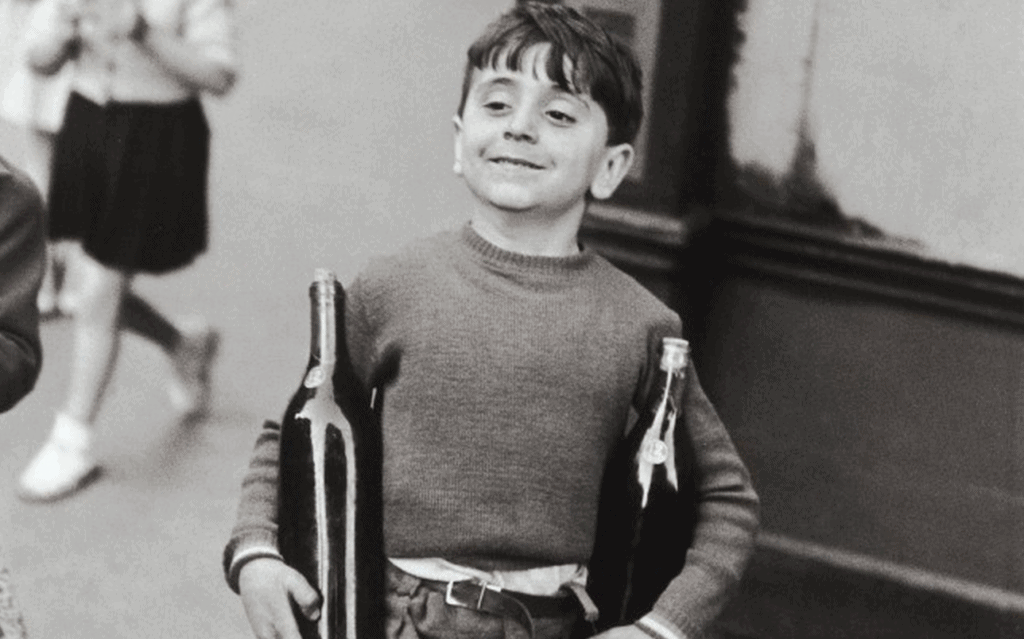 Of course as I came home, I wanted to fact check this incredible discovery and there I was watching the video in black and white from the INA (French national audio-visual institute) explaining the changes taking class in the school cafeterias across the hexagon (the name we give to France due to its shape) as I delved further, I found out that colleges and high schools would only stop serving wine as of 1981, a couples years later and I would have had experienced first-hand the joys of drinking wine at school but fate prevented it  and it took a few more years before I really started to enjoy more than a sip of alcohol and even then only for special occasions.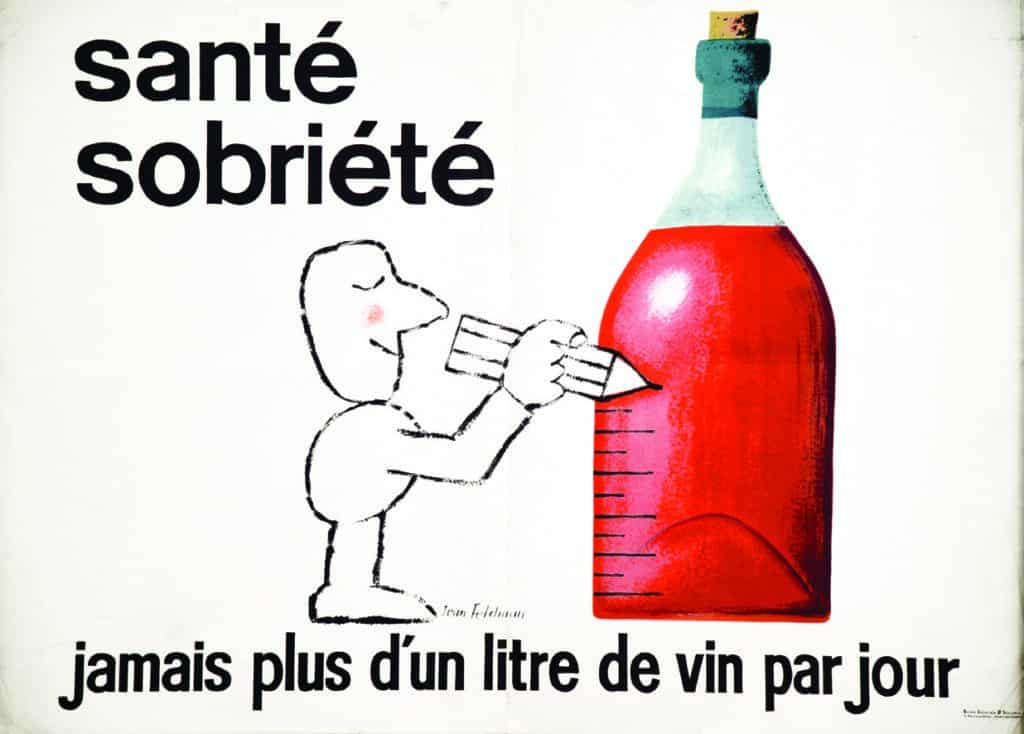 This for me is the best example of the relation between French and wine, because even though we have banned it from schools, and it's forbidden to purchase or order it until you are 18 years of age, on special occasions we are fairly lenient with alcohol and children, it's very common for us to let our kids take a sip of Champagne or a mouthful of wine, and I believe it is good, it removes a taboo on alcohol and makes binge drinking all the less exciting in the sense of rule breaking, this is may be why we have very few of these in France (even though it's becoming fashionable through the US and UK movies).
Now how about coming on a tour to try those wines?