Embarking on a wine tour in Florence is an excellent way to explore the city and its nearby vineyards. However, with numerous options available, selecting the perfect tour can be challenging…
But don't worry! We've got you covered! In this post, we'll give you tips and information on how to choose the right Florence wine tour for you. Additionally, if you're planning a trip to Italy, we also recommend checking out our blog post featuring 'Our 10 Favorite Italian Cities'.
Let's Go!
1 – Consider Your Preferences
Before booking a Florence wine tour, consider what you're looking for in a tour. Do you want a tour that takes you to multiple vineyards? Or do you prefer a more intimate experience with just one vineyard? Maybe a more urban wine experience? Do you want a tour that includes food pairings? Or to discover the locals' secret places? Consider your preferences and what you want to get out of the tour before making your decision.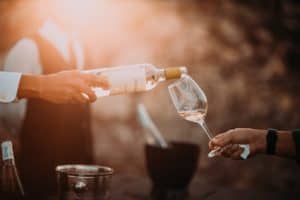 2 – Check the Reviews
One of the most effective methods to gauge the excellence of a Florence wine tour is by examining previous customers' reviews. Browse through opinions on TripAdvisor or Google to discover what others have experienced during the tour. Opt for tours with high ratings and upbeat feedback and stay cautious of tours with numerous negative reviews or grievances regarding, for example, the quality of the wine or the tour guide.
3 – Look for Experienced Tour Guides
A knowledgeable and passionate tour guide can make all the difference in your Florence wine tour experience. Look for tours that offer experienced tour guides who are well-versed in the history of the vineyards and the wine-making process. If they are locals, that's even better! An experienced and well-trained tour guide can answer your questions and provide interesting insights into the world of Italian wine.

4 – Check the Itinerary
Take a close look at the itinerary of the Florence wine tour you're considering. Does it offer a variety of wines to taste? Does it include food pairings? Maybe some Roman Cuisine tasting? Or some Pasta or Italian coffee lessons in the middle of the afternoon to avoid an alcoholic headache the next day? Make sure the itinerary aligns with your preferences and interests!
5 – Consider the Size of the Tour Group
The size of the tour group can greatly impact your Florence wine tour experience. Smaller tour groups offer a more intimate experience and allow for more personalized attention from the tour guide. Larger tour groups allow you to get to know more people and make some friends. Consider what kind of tour group size you're comfortable with before booking.
6 – Think about Transportation
Some tours offer transportation from your hotel, while others require you to meet at a designated location. Decide which option works best for you and plan your experience accordingly.
7 – Choose the Right Time of Day
The time of day you choose for your Florence wine tour can impact your experience. Some locations are more beautiful in the morning, while others are better in the afternoon. Consider what time of day you'd like to go and choose a tour that offers the option that works best for you.
8 – Look for Added Value
Some Florence wine tours offer added value, such as a visit to a local market or a stop at a historic site. Look for tours that offer added value experiences to make the most out of your time in Florence.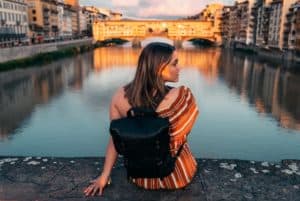 9 – Don't Forget the Price
The cost of a Florence wine tour can vary greatly depending on the tour company and the type of tour you choose. While it's important to consider your budget, don't let the price be the sole deciding factor. Consider the value you'll get out of the tour and the experiences it offers.
Ultimately…
Florence wine tours are a must-do activity when visiting Florence, Italy. With so many tours available, it can be overwhelming to choose the right one for you. By considering your preferences, checking reviews, looking for experienced tour guides, checking the itinerary, considering the size of the tour group, thinking about transportation, choosing the right time of day, looking for added value, and not forgetting the price, you can make an informed decision and have a fantastic wine tour experience.
It's important to remember that Florence wine tours are not just about the wine, but also about the experience. So, take your time to research and select the right Florence wine tour that meets your expectations and interests.
At Secret Food Tours, we offer Florence tours that cater to different preferences and budgets. Our knowledgeable and passionate tour guides will take you on a journey  where you'll get to indulge in some of the finest wines and delicious food pairings. Book your Florence tour with us today and make unforgettable memories in one of the most beautiful cities in Italy!