Seattle is renowned for its vibrant culinary scene. When visiting this foodie paradise, one of the best ways to explore the city's gastronomic treasures is through the various Seattle food tours available. If you are like us, a huge fan of food and culture, we are certain that once in Seattle, adventuring yourself on a food tour will be an amazing idea!
In this blog post, we will uncover 5 compelling reasons why everybody loves to experience Seattle food tours. Moreover, we will provide valuable tips on how to choose the right services and look for good reviews, ensuring a remarkable culinary adventure. Believe us, when it comes to food tours, we are experts! Discover the best of Seattle's culinary scene with our insider knowledge and make the most of your gastronomic journey.
Reason #1: A Gastronomic Adventure with Expert Guides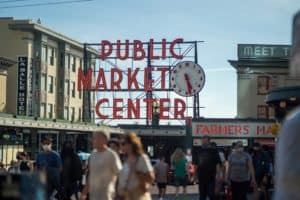 Seattle food tours offer an unparalleled gastronomic adventure led by, in most cases, expert guides. These knowledgeable locals are passionate about food and the city, providing valuable insights and insider tips as they lead you through the culinary hotspots. Choosing a reputable tour service ensures that you have a knowledgeable guide by your side, enhancing your experience with their expertise and making each tour not only delicious but also educational and engaging. Having a good guide, who knows the city and knows how to tell relevant stories about what you eat and the places you visit is super important and Seattle has many. 
Reason #2:
Dive into Seattle's Diverse Culinary Scene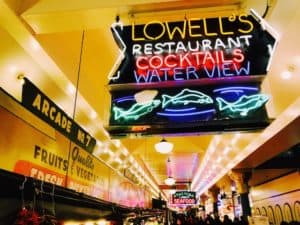 Seattle is a melting pot of cultures, and its food scene reflects this diversity. Seattle food tours curate their itineraries to showcase the city's multicultural culinary landscape. From fresh seafood and innovative Pacific Northwest cuisine to international flavors like Vietnamese, Ethiopian, and Mexican, many of these tours allow you to sample a wide range of cuisines. By choosing the right food tour, you can immerse yourself in the best that Seattle's culinary scene has to offer. Checking the stops on the tour and what meals are included makes all the difference when choosing the right tour. Food tours can be more traditional, or more experimental, they can add drinks or just focus on food. Factors such as an experienced guide, the neighborhood to be visited and the time of booking greatly alter the tour offer.
Reason #3:
Discover Hidden Gems and Off-the-Beaten-Path Eateries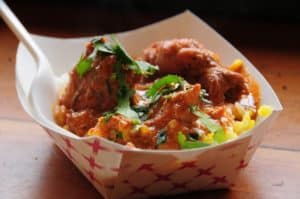 One of the joys of Seattle food tours and food tours in general, is the opportunity to uncover hidden gems and off-the-beaten-path eateries that may not be on the typical tourist radar. Reputable tour services have done the legwork to identify these lesser-known spots, ensuring that you get an authentic taste of the local food scene. By selecting a trusted food tour, you can explore these hidden gems and be sure your money is well spent!
Reason #4:
Support Local Businesses and Sustainable Practices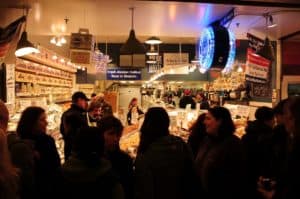 There are many types of food tours: themed tours,  luxury tours, chocolate tours, celebrity restaurant tours, street food tours, secret food tours (sorry, we had to!)… the options are endless.
The tours we found most interesting and culturally rich are those that support local businesses and sustainable food practices. Most of the time, many of the establishments visited on these tours are locally owned, showcasing the city's vibrant food entrepreneur scene. Additionally, these tours often prioritize sustainable ingredients and practices, allowing you to enjoy delicious food while also contributing to environmentally responsible initiatives. By selecting the right food tour, you can have a positive impact on the local community and environment while also getting to know places that are not so common for tourists.
Reason #5:
Rave Reviews from Food Bloggers
Seattle food tours are all about creating memorable tastings and experiences that leave a lasting impression. As you embark on a culinary journey through the city, you'll have the opportunity to indulge in a wide array of flavors and discover the best of Seattle's culinary offerings. These experiences have garnered rave reviews from renowned food bloggers who have explored the city's gastronomic treasures. To research and explore the vibrant Seattle food scene further, here is a list of amazing websites and food bloggers who provide valuable insights, recommendations, and reviews:
Look. At. The. Reviews!
When it comes to embarking on a food tour, the importance of choosing the right services and seeking good reviews cannot be overstated. Researching and selecting reputable tour providers is essential to ensure a high-quality experience and minimize the risk of disappointment during your culinary adventure in Seattle or any other city.
By choosing a well-established and trusted food tour service, you can have confidence in the expertise and professionalism of the guides. 
One of the most effective ways to gauge the quality of a food tour is by reading reviews from previous participants. Online platforms and review websites offer a wealth of information and firsthand experiences shared by those who have already embarked on the tours. 
Pay attention to reviews that highlight the guide's knowledge, the variety and quality of the food tastings, the organization of the tour, and the overall customer satisfaction. This feedback can give you a better understanding of what to expect and help you make an informed decision!