Meatballs in Tomato Sauce Recipe
When it comes to delicious Italian dishes, meatballs are among the most popular Italian dishes all over the globe.
If you are a meatballs lover, then you obviously love the way those ones marry with the right tomato sauce. Meatballs are not only very tasty, but also extremely tender, that's because they've surely been soaking in the sauce for a while before you finally got to try them. No matter when you'll decide to make meatballs in tomato sauce, you will likely want to follow our old Recipe!
Gathering the Meat for the Meatballs
Your meatballs can consist of any kind of meat. It can also be a single kind of meat or a mix of several types such as pork and beef. You can even combine buffalo, lamb, veal, chicken or turkey and create a stronger combo.
Keep in mind that your meatballs will be more tender with a higher fat content. But if you are fit person or a wanna-be so, we recommend you reduce fat. Just make sure that when you use leaner meat, you really keep an eye on the cooking time so that your meatballs do not become too hard.
Adding a Meat Binder
If you want to make sure your meatballs are tender, we suggest you use a meat binder. A binder that does the trick is a mix of bread crumbs and milk. Then add the mix into the meat after it becomes soggy.
When a binder is used, it adds additional moisture and prevents the shrinking of proteins and prevents the meat from getting tough and dry. You should also include eggs as a binder.
You can incorporate panko crumbs, crackers, or even bread pieces soaked in yogurt can be a nice alternative to milk and breadcrumbs: if you use the yogurt, make sure that it is thinned out a bit before incorporating.
You'll be sure to hit the best meatballs on our Food Tour in Venice
Prevent Meat from becoming Over-tender
You can prevent the meatballs from getting stingy by not working it too much. This can be done by ensuring that the meat and its ingredients are perfectly mixed. You can do that using your hands because you can feel when mixing is perfect, that will prevent the meat from being overtender.
If using your hands is not a good option for you? You can utilize a wood spoon or spatula to give the meat a good mix.
Cooking Method for Your Meatballs
When you are ready to cook your meatballs, you need to consider either having them simmer in your tomato sauce or roasting them prior to adding them to your sauce.
Roasting your Meatballs
When you roast your meatballs, you can plan on using them for other things besides your tomato sauce. Roasting them also permits you to freeze them for later use.
When the meatballs are roasted, they can hold in the flavor because of the meat being seared. The oven's broiler can easily roast the meatballs in order to ensure that they are thoroughly cooked and have an edge that is nice and crispy. If roasting in the oven, you can just ensure that it is set to a hot temperature.
Simmering your Meatballs
When a sauce is involved, then simmering will be the best option. You can also place the raw meatballs directly into the sauce so that it soaks up the sauce. This will also allow the meatballs to be tender and add extra flavor.Besides helping the meat, the meat also helps the sauce achieve a richer and savory flavor.
Preparing Your Meatballs
Start off by crumbling the meat and adding an egg or other bnder and spices. Give it a good mix until it is blended. Now you should shape the meatballs. If you decide to simmer, you can now place them into your sauce and give them a good stir. Cover them and allow them to cook thoroughly. Occasionally give them a stir. The meatballs should be ready in about 50 minutes.
When the meatballs and tomato sauce are done, just serve them on a plate and enjoy.
You can add extras like grated parmesan cheese and parsley!
Meatball Tips That Make the Best Meatballs
Adding mint provides a greater amount of flavor. With just 2 teaspoons, you will achieve the perfect blend. You can add a little or a lot because the spice is not too overbearing for the meatballs.
You can also have a sweet sauce. This extra sweetness can be achieved by incorporating tomato paste into your sauce, as well as some sugar. The sweetness of the sauce will help bring out the tomato flavor perfectly. However, you can decide on how sweet you like your sauce to be so use your own judgment as you're preparing.
Making the Tomato Sauce for the Meatballs?
It is a simple process to make a sauce for your meatballs. This is how we do it!
First, you need to have the garlic and onion sauteed in a pot with oil. Ensure that it is not too hot or you'll spoil the taste. Ensure stirring is occasionally done and onions become golden. Continue to cook the mix until it becomes a light brown with a rich flavor. Ensure that the garlic is added after the onion is browned.
With the garlic and onion sauteed, the tomatoes can be added along with the spices and tomato paste. Give it all a good mix and incorporate any other spices you think are appropriate. Allow the sauce to simmer, and then cook at a low heat.
While simmering, the flavor will build. Ensure that the sauce is covered and allow 30 minutes to cook and occasionally stir to ensure the development of flavors and prevent burning.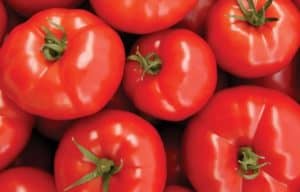 Selecting the Tomatoes for the Sauce
The type of tomato does not matter as long as you like its taste as a sauce.
The Roma tomato will be used often in canning, due to their decreased amount of seeds and juice. The downside is that they are not as big and need to be prepped more. Plus, they may not have as much flavor as other tomatoes. But no worries, your normal sized tomato will be perfect. So when you have no problem with the tomato you start with, then the tomato will be good when you finish.
Tomato Sauce Steps
Processing the tomatoes will take the most time and could involve so many hours in the day. However, if you are prepared, then you will be able to get it quickly knocked out. Ensure that the tomatoes are ready to go and cleaned. Have a pan of water boiling to place the tomatoes in to boil. Once boiled, the tomato skins will become easy to remove.
Now that your tomatoes are cooked and peeled, you can decide on them being pureed or chunky. When you want to have less work done then you can chop or process them to be chunky or smooth. On the other hand, you can leave the tomatoes chunky by letting them simmer. Chopping the tomatoes can also be accomplished once they have been cooked.
Cooking Time for the Sauce
Your sauce should cook and simmer for at least a half hour. If you want a thin sauce then the half hour will be good. If you prefer a thicker sauce, then the cooking time should be at least an hour and a half. Once thick the sauce's flavor will taste cooked. Make sure to keep an eye on your sauce so that it achieves a thickness that works for you.
Freezing the Meatballs in Tomato Sauce
As you go about your Italian secret food tours, you will love that the meatballs in sauce can be frozen too. You just need to ensure that it all is completely cooled. You can then transfer them to a container that can be placed in the freezer. You can then reuse whenever you wish.
Perfect Side Dishes with Meatballs in Tomato Sauce?
Pairing your meatballs in tomato sauce is easy and a few of the most notable include the following:
Roasted asparagus
Garlic bread
Caesar salad
Italian chopped salad
Do not worry if your meatballs and sauce is not "as nonna used to make", try again, they'll get better and better!