What does the British Royal Family eat?
If you think it's all larks' tongues and breast of swan, you could not be more wrong. But most of their everyday eating is not catalogued.
We do know what they serve at state banquets at BuckinghamPalace – known as Buck House to locals.
In June 2019 (when Donald Trump was the guest) they served steamed fillet of halibut, complemented by a watercress mousse, asparagus spears and a chervil sauce for starters.
The main course was new season Windsor lamb with herb stuffing, spring vegetables and a port sauce.
Dessert was a Strawberry sable and lemon verbena cream, with assorted fresh fruits to finish, as well as coffee and petit fours. The food is served on 200 year old plates, with many thousands of items cleaned for the occasion.
The rule is you don't touch your food until the Queen does – and you don't continue once she has stopped.
What they eat privately is less well documented. But it's very much English cooking from its not so glorious past.
There is an absence of garlic and onion – and foie gras is banned. It is said when she is in Balmoral, her Scottish home in the summer, she sends a footman out for fish and chips.
But the Queen herself rarely eats starchy foods such as potatoes, rice and pasta.
Other no-nos include spicy and exotic produce.
It is said she puts unwanted food in tupperware-style dishes – a legacy of her wartime and rationing upbringing.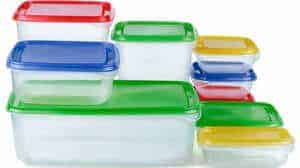 There is also interest in whether royals take the tops off their boiled eggs or have servants for the task.
Royal ancestors ate more.
Queen Victoria had a craving for cakes and ate prodigiously.
King Henry VIII had a massive meat diet – a visit to Hampton Court (suburban train from Waterloo) will show the meat cooking facilities.
The Queen's late sister – Princess Margaret – smoked and drunk enormously.
And the late Queen Mother was supposed to have drunk huge quantities of gin – she lived to 101.
You can eat like a queen or king on our London food tours. But if you can't wait, try some of the "by Royal Appointment" foods.
Companies can carry the Royal crest on their goods, known as the Royal Warrant.
It is awarded after they have supplied the Households of HM The Queen, HRH The Duke of Edinburgh or HRH The Prince of Wales with goods or services for at least five years out of seven (to include during the 12 months before applying).

Here are some for foodies
Bendick's – makes Chocolates
Heinz – best known for Tomato Ketchup
Cadbury – chocolates and chocolate eggs at Easter
Quaker Oats – breakfast cereals
Kellogg's – breakfast cereals (especially Special-K)
Tabasco – hot sauce
Nestle – everything from KitKat and Yorkie Bars to instant coffee.
Twinings – Tea (a company that still occupies its centuries old home on the Strand) – especially English Breakfast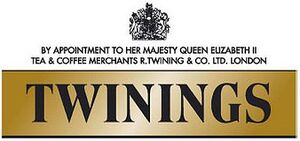 Schweppes – mixer drinks enjoyed by royalty since 1836)
Angostura Bitters
Bacardi/Martini rums and vermouth
Johnnie Walker – scotches