The food culture in Boston intersects with its rich history in various ways.
Did you know that Thomas Jefferson and John Adams helped establish America's first public market in Boston in 1791= The Faneuil Hall Marketplace still stands as a staple of Boston's food culture today, offering a wide range of foods, from fresh seafood to Asian cuisine.
Not all of the 5 million Italians who immigrated to the United States between 1820 and 1978 came through Ellis Island. Many came through other ports, including the Port of Boston. Exactly how many stayed in Boston is not known, but it was enough to make Italians the second largest ancestry group in Boston, after the Irish. Most settled initially in the North End; others settled in East Boston, the West End, Roxbury, and other neighborhoods.
What's sure? Italians did not forget about their pizzas and spaghettis!
Best Italian Restaurants in Boston?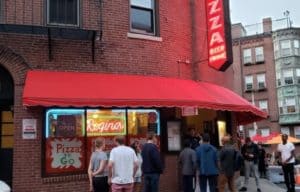 1. North End Pizzeria Regina
North End Pizzeria Regina was established in 1959 and has always been a family-run joint. It is one of Boston's best Italian venues and it has been recognized as the #1 pizzeria in the world more than once. Also listed as Boston Magazine's Best Pizza joint for its deep dish and thin crust pizza options, in North End Pizzeria Regina, pizza is served by the slice or as a whole pie, then cooked in a coal oven that keeps it nice and crispy. Other popular dishes to try here include eggplant parmigiana, manicotti and chicken francese.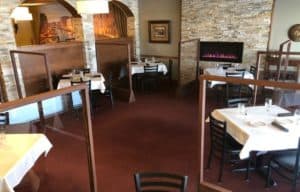 2. Roberto's Trattoria
Roberto's Trattoria was opened by Robert and Paola in the early 1990s and has served delicious Italian cuisine ever since. It's located in a historic row house with an intimate setting and a distinctively Bostonian vibe. In addition to excellent service, Roberto's Trattoria has an extensive menu featuring classic favorites such as spaghetti and meatballs, baked clams and mussels, pizza and calzone. The chef is well-known for his ability to cook veal, chicken and seafood dishes. Still, vegetarians are welcome at Roberto's, which offers a wide range of options specifically designed for their tastes.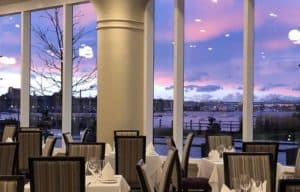 3. Davio's Northern Italian Steakhouse
Davio's Northern Italian Steakhouse was founded by renowned chef Davide Schillaci in 1996 and it seems to never disappoint anyone. It's often mentioned as one of the best Italian restaurants in Boston for its outstanding service, attentive staff and classy-peaceful vibe. The menu features a wide range of favorites such as chicken cacciatore, veal piccata, and penne alla vodka. In addition to its extensive dinner menu, Davio's offers an impressive brunch menu on Sundays that includes omelets, salads, and other classic favorites.
4. Master Chef Pizzeria
Master Chef Pizzeria is another Boston's best Italian restaurant, widely known for the quality of its food. It's located in a fun setting with an understated, but chic atmosphere that suits its customers' refined and upscale tastes. The menu offers plenty of pasta options and creative dishes with mussels and pasta, including lobster sauce, fresh spinach and goat cheese. Something that the classic Italian Foodies will also fancy here? Cannoli! Their thin-crust pizza, topped with ricotta cheese, pepperoni, fresh garlic and basil, is one of a kind!
5. Mercato Italiano
Mercato Italiano is a trendy, contemporary restaurant near Boston's Chinatown district that serves faithful interpretations of classic Italian dishes in a casually elegant ambience. Guests can expect outstanding service and an intimate atmosphere with a menu full of traditional favorites, including arugula salad, gnocchi, calamari and ravioli. Mercato Italiano is one of the best places to get pizza in Boston, as the thin-crust pie features plenty of cheese and basil. Plus? This establishment often offers specials that are more than worth checking out!
Culinary tour through Italy? We offer different experiences all over the old country, start with Food Rours in Rome and you'll then choose us all over!
6. The Marble Head Tavern
The Marble Head Tavern was founded in 1858: today is still a family-run establishment where every single worker takes is job very seriously. Enjoy the expansive salad bar that is sure to please the healthiest eaters and do not be shy with their selection of paninis and cheese platters. Their sassy bar offers a range of quality beers and wines; the variety goes far beyond traditional drinks, with innovative drinks such as vodka for breakfast and craft beer for happy hour.
7. Michael's at the Hotel Vendome
Michael's at the Hotel Vendome was founded in 1929 and has served delicious European cuisine ever since. It's located in a historic building that features an eclectic mix of Old World and contemporary décor and an elegant bar. The menu features all the classics: fish and seafood, steak and lamb dishes are all over. However, it also features creative options like the "french burger": a nonchalant burger with brie cheese, baby spinach, cucumber, and tomatoes on a brioche roll.
8. Mike's Kitchen
Mike's Kitchen has been serving traditional Italian cuisine since 1922. It's still owned by the original family, so it's safe to say they know something about cooking delicious Italian specialties! The menu offers many options, including fresh baked bread and pizzas, succulent meats, seafood and pasta. In addition, Mike's is well-known for its generous portions that are always served with an even bigger smile!
9. Vinoteca
Vinoteca was opened in 2003 by the same owners who created Boston Wine Expo & Market. It's a romantic restaurant offering a unique setting, casual elegance and a warm, inviting atmosphere. Clients can enjoy the diverse wine list that features a variety of wines from around the globe. The menu features classic Italian favorites like calamari, filet mignon and rigatoni with arugula pesto. However, there is also room for inventive choices, such as sirloin steaks with asparagus salad and artichoke hearts in an olive oil dressing.
10. Garde-Manger
Garde-Manger is known for its eclectic food options and fun atmosphere while serving quality Italian cuisine in a historic Boston building. The menu offers plenty of choices, including paninis, pizza, and classics like chicken marsala and fettuccine alfredo. In addition, Garde-Manger offers creative options such as the "bacon and egg Sammy," where bacon is cooked according to a recipe passed down from the chef's mother!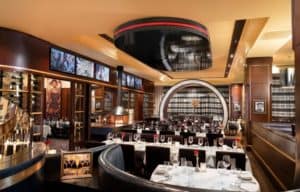 11. Strega
Strega is known to provide its customers with an unbeatable dining experience. It's often noted as one of the best Italian restaurants in Boston for its service and ambiance, which includes a quiet dining room and an intimate bar. Strega also offers fresh pasta dishes that are custom created while guests dine here. The restaurant's most popular menu item is its meatball, which the owners consider their "signature."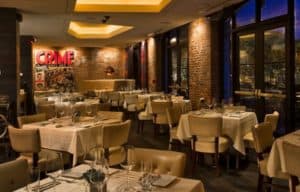 12. Scampo
Scampo is located in the trendy World Trade Center, a stone's throw from the Boston Harbor and provides its guests with exemplary service and fantastic Italian food.
It's excellent for lunch or a business dinner, as it has a laid-back atmosphere but also offers plenty of privacy for those who want to discuss confidential matters. Paninis and pizzas served here are outstanding, and the restaurant has a big wine list.
Boston food tours offer an excellent opportunity to eat around this gorgeous town and discover its hidden gems in just a few hours. The tours are led by passionate foodies who shares their deep knowledge and love of the culinary world with guests of every culinary background. The tours are amazing for solo or small group get-togethers or, even more, significant events such as bachelor parties, birthdays and anniversaries.