Eating in Rome on a Budget
Rome is home to some of the best cuisine and scenery! This can become an expensive trip but doesn't have to. The perfect dishes hide all over; it just takes a little looking! The best affordable meals are found by taking several of Rome's secret food tours , created for travelers just like you. By reading this article, you will feel comfortable with your next vacation trip to Rome and be privy to the ins and outs of affordable dining!
Tips to Eating in Rome on a Budget
It is important to know that standing up to eat at a restaurant in Rome is cheaper than opting to sit down. Most Romans eat breakfast at a bar to avoid the service charge that's associated with sitting down and being served.
Choose to stay at a hotel that has breakfast included in the cost! This can save you a great deal of money in food by starting your day off with a complimentary breakfast.
Eat from one of Rome's many food trucks for lunch. These trucks serve pizza by the slice, sandwiches, and so much more! Then, explore your pallet with a nice dinner at a restaurant near you.
There are many ways to save money on food if you choose one of the above options. However, if the cuisine is one of the main reasons you chose this destination, the following food tours are sure not to disappoint or leave you broke!
Secret Food Tours
These amazing food tours Rome food tour and Trastevere food tour will take you to places that are not on the typical tourist trail or other tours. In this adventure, you would visit some of Rome's oldest cafes before trying a variety of pizzas by the slice. Cheese and wine are delicacies at this destination, and you would have the pleasure of sampling selected Pecorino Romano cheeses. A taste of Rome's favorite dessert is the next stop. Not just ordinary cannoli, but authentic cannoli, will have your taste buds craving more! These tours also give you the chance to taste Rome's finest wines, cheeses, and jams. There is something for everyone, and taking a tour can give you an idea of the types of Rome cuisine you would like to explore further at a restaurant!
Vegan Food Tours
If you are a vegan food lover, Rome has you covered with their vegan food tours! These walking food tours take you to the many different vegan restaurants for small bites, wine tastings, and full meals! These tours are roughly three hours in duration and give you another chance to experience the many different, affordable vegan food options in Rome.
Do you already know what Roman foods you crave and would rather jump past the Rome food tours? The following affordable restaurants offer a variety of the best Roman foods to try during your tourist experience!

La Renella:
Their variety of pizzas will leave you craving more! And at this restaurant, you'll be able to afford the extra slice! At an average of five Romanian Leus, these slices of pizza can be customized to your liking with a large array of toppings, making it hard for you to choose just one!
Address: Via del Moro 15, Trastevere, Altro Ingresso in Via Del Politeama 27 – 00153 Rome
Phone: +39 06 581 7265
Hours: Open every day from seven in the morning to midnight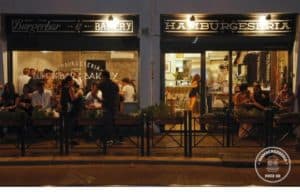 Hamburgerseria:
Missing home and wanting a taste of America? Stop by this Burger Bar truck to get your choice of beef, turkey, or veggie burger. You can choose your toppings and condiments or try their wings and other things! These burgers will only cost you around seven Romanian Leus and are the perfect lunch or dinner.
Address: Via Dei Reti 40 – 00185 Rome
Phone: +39 06 4470 1298
Hours: Closed on Sundays. Open from eleven in the morning to nine at night Monday through Saturday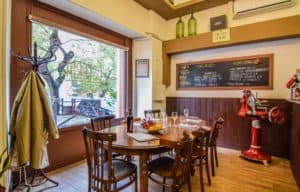 Osteria della Trippa:
This restaurant owner prides herself in making traditional dishes that were special to her as a child. She wants everyone to experience these meals at a price they can afford! Made with passion, her dishes include Caius and Pepper, Carbonara Car Hire, and Amatriciana. These noodle recipes all have different flavors that will make sure you are curious about the next kind! If you find a dish or two you simply cannot live without, she has the recipe ready for you to take home! The average price for these dishes is eighteen Romanian Leus, which makes it the perfect and affordable dinner event!
Address: Via Goffredo Mameli 15, Trastevere – 00153 Rome
Phone: +39 06 4555 4475
Hours: Open every day at different hours. Monday through Wednesday, they are open from seven at night to ten-thirty. Thursday through Saturday, they are open from noon to two-thirty and again from seven to ten-thirty. Sunday they are only open from noon to two-thirty.
Trattoria Pennestri:
Also falling within the average of twenty Romanian Leus, this restaurant features more Italian and Mediterranean pasta dishes. The setting of this location intends to make you feel at ease with the warm atmosphere of a typical trattoria. Reviews have described the dishes as a modern take on traditional Roman dishes. There are probably even some dishes you have never heard of before!
Address: Via Giovanni da Empoli 5, A pochi passi dalla Piramide di Caio Cestio – 00154 Rome
Phone: +39 06 574 2418
Hours: Closed on Mondays. Tuesday through Thursday, they are open from seven PM to eleven-thirty. Friday through Sunday, they are open noon to three PM and again from seven to eleven-thirty PM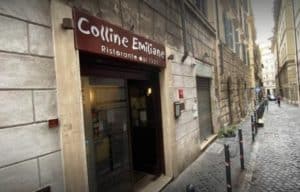 Colline Emiliane:
this family-owned restaurant uses four words to describe its creation: tradition, family, quality, and artisanship. They have a wide variety of dishes for all price preferences ranging from as little as eight to as much as twenty-nine Romanian Leus. Their dishes go outside the traditional plates of pasta mentioned above and go more toward home-cooked comfort foods. These include Roast-Beef con purea, which consists of Roast-Beef with mashed potatoes. Here, you can also try something new, fried meatballs with mashed potatoes by ordering their Polpette di Manzo fritte! Make sure you leave room for dessert because their Torta meringata al Limone, or Lemon meringue pie, will take you into another world!
Address: Via Degli Avignonesi 22 – 00187 Rome
Phone: +39 06 481 7538
Hours: Closed on Mondays. Open Tuesday through Saturday from twelve-forty-five PM to two-forty-five PM, and again from seven-thirty to ten-forty-five PM. Sundays, they are open from twelve-forty-five PM to two-forty-five.
Rome is a satisfactory-guaranteed location that will never leave you hungry or broke! Their many food tours and available restaurants will give you some of Rome's favorite traditional dishes. They are eager to share their culture with you and want to ensure that you are more focused on your dining than on the prices of your meals! However, if you do prior research, you will have a better idea of current prices and suitable restaurants to help you with your vacation budgeting and itinerary planning! There is something for everyone in Rome and that's why you should make this your next vacation destination!