The incredible beauty of Charleston infuses the entire city with an indescribable calm, excitement, and relaxation. Visiting the Holy City evokes diverse feelings because of its long history, thriving nightlife, and breathtaking beaches.Charleston's booming and award-winning secret food tours from its culinary industry one of many draws to the city. While the city's eateries remain meat-centric, the vibrant food scene is unwilling to ignore vegans. Charleston's food scene has evolved into a paradise for foodies on the road, with restaurants serving various delicious, creative dishes.
A moment to take in Charleston as a whole is a must for anyone driving through. Charleston's culinary culture is the finest way to get to know the city beyond its beautiful beaches and impressive architecture.
With the proliferation of pop-up restaurants, the city now boasts a gastronomic climate that is both imaginative and exciting, with new takes on dishes from every cuisine. Here is a selection of the greatest vegan options in and around the city.
Where to Get the Best Vegan Food in Charleston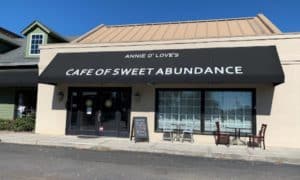 Annie O Loves' Cafe
Annie O'Loves offers the whole shebang. The café has a wide variety of vegan options for lunch, dessert, and breakfast. Chef Annie Oswald, a native of Charleston, began her career by gaining experience in kitchens all around the city under the tutelage of a wide variety of chefs. However, she always had a passion for baking, even before working in restaurants.
Annie O Loves' Cafe of Abundance serves everything from her famous vegan baked goods to various tasty and unique sandwich options. MacDaddy's Crispy Chicken, pressed with melty cheese, homemade granola, pesto, and the chef's trademark sauce, are just a few savory delights.
At the same time, Miyoko's cheese, button mushrooms sautéed with onions, mushroom pesto, the cafe's distinctive MacDaddy's vegan Chicken, and melty cheese make up the Fungi at the café.
A plethora of plant-based options is made available to residents of a city that places a premium on satisfying their hunger in this restaurant. It has everything you might want in your food tours, from premade cakes to fundamental and distinctive cookies. If you plan a vacation to Charleston, you should stop here for secret food tours.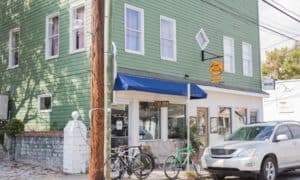 The Harbinger Cafe & Bakery
The Harbinger Cafe & Bakery is a vegetarian eatery and a great place to relax and have a late lunch or breakfast. Many options are available at the restaurant. Its renowned lunch menu debuts around 11 a.m., but breakfast is served nonstop.
Those not concerned with eating a full meal can benefit from a visit to the bakery, where various vegan sweets are available.
The baking section at Harbinger Cafe & Bakery will probably be the first place you look when you walk in. After taking a secret food tour of the available options and picking up some to go, relax with a coffee and a meal on the restaurant's gorgeous terrace.
Oat milk and almond are just two of the vegan alternatives you can order with your coffee. The lunch menu rotates daily. For example, you can take the Grasshopper Toast with its signature sriracha, tahini, super seed mix, garlic cashews, and avocado never disappoints. The Caterpillar is a cocktail that often consists of avocado, pickled red onions, sumac, spiced paprika oil, and pumpkin seed brittle.
Looking for an amazing food tour in charleston ? Look no further than our amazing tour of the best food in charleston!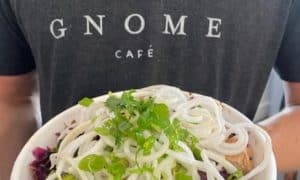 Gnome Cafe
The city's robust eating culture is bolstered by its abundance of brunch and breakfast spots. Gnome Cafe is the sole vegan brunch and breakfast restaurant in the area, and its food tour will be one of a kind in the competitive New York City brunch scene. Every sweet and savory breakfast staple is included, along with a gorgeous lunch menu.
If you feel hungry in Charleston, stop by the cute cafe on the corner. It is a great, low-key option. There are numerous meals on the menu that are must-tries if you find yourself on the Westside of Charleston, whether or not you follow a plant-based diet.
The cinnamon pancakes and the southern grit bowl are also excellent choices for the morning meal. The tempeh Reuben is the most popular lunch item, and it comes with sauerkraut, vegan Russian dressing, swiss cheese on rye toast, and tempeh.
The lunch and breakfast menus are easy to navigate and feature a vast selection of dishes sure to please any diner. There is no danger of overlap or cross-contamination because all of the products used are vegan. The cafe is a vegan paradise, with delicious options, including salads and fresh bagels. You will want to return to the area after your first trip.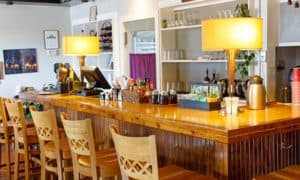 The Gathering Cafe
You should check out the bowls if you are going to The Gathering Cafe. The five bowls available at the cafe are all vegan and feature an assortment flavorful of fresh veggies. The Spicy Panang Curry Bowl on top has carrots, brown rice, kale, ginger, mushrooms, and zucchini in a spicy curry sauce.
Tofu, a good source of protein, can be added to your bowl for an additional $2.95. The Tofu Wrap, on the other hand, is a tried-and-true option for those who prefer a milder meal. Green onion, tofu, avocado, kimchi mayo, cucumber, nut butter sauce, romaine, and carrots, are all components of the restaurant's distinctive tofu wrap sandwich.
The Gathering Cafe offers a food tour focused on health eatery. Its menu would please diners of all dietary persuasions. Even though it is a bit out of the way, you should make the trip to Gathering Cafe.
The restaurant's vast plant-based menu includes diverse, tasty juices, smoothies, and specialty coffee drinks. You cannot go wrong with a refreshing beverage from the Gathering Cafe, with options like the Daily Greens smoothie made with kale, avocado, peach, flaxseed, banana, dates, apple juice, and the freshly squeezed Grapefruit Juice.
Who wants to go on an adventure?
We offer food tours in Europe that will make your taste buds happy.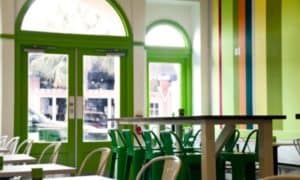 Verde
If you're looking for a restaurant that cares about your health, look no further than Verde. The menu is not entirely vegan, but there are plenty of exciting and tasty salads and bowls made with plant-based ingredients. Moreover, there is always a Verde close to your current Charleston location. Since they now have four locations, you can quickly grab a nutritious meal anywhere in the city.
A few of the premade salads on the Verde menu are vegan or may be easily modified. Make your salad from scratch with all of the available components if you don't feel like messing with the preparation of some of the premade menu options. Customers can create their ideal salad by choosing the base, toppings, and dressing from an extensive menu. The unlimited options for personalization make this restaurant a top pick in the city.
Your Secret food tours at the hotel will include The Bowled Buddha, with pickled onions, roasted broccoli, chickpeas, avocado, roasted sweet potatoes, and kimchi. You will be served these vegetarian options with quinoa, brown rice, and kale.
You may also enjoy the Farmers Market with baby spinach, mesclun, arugula, cucumber, beets, roasted broccoli, pickled onion, avocado, sunflower seeds, basil with Green Goddess Dressing, and everything bagel seasoning.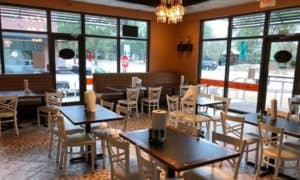 Ali Baba
This restaurant is an excellent choice for those searching for a satisfying plant-based meal for lunch. When you order a dish, the personnel at Ali Baba will take extra precautions to ensure that it has not come into contact with any of its dairy or animal products. Guests can choose from an extensive menu of vegetarian sandwich alternatives and vegetarian platters that can be tailored to their tastes.
Try one of Ali Baba's amazing salads or vegan sandwiches the next time you order takeout. If you want to be sure that your dish is entirely vegetarian, choose the Falafel or Grilled Veggie Pita sandwich without the feta.
The Sauteed Cauliflower and Tabouli Salad with Lemon Juice and Sumac are two of the many delicious vegan sides available at this restaurant. Besides, they go perfectly with any Mediterranean-inspired sandwiches.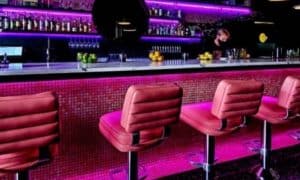 Neon Tiger
Neon Tiger's menu is bursting at the seams with enticing dishes that customers will surely enjoy. The chef has designed a menu that includes dishes from many different regions for perfect food tours among vegetarians, giving diners a wide range of options from which to choose.
You cannot go wrong with any of the appetizers here, from the Crispy Konjac Shrimp to the more out-there Trumpet Mushroom Calamari or classic Falafel Salad.
On the vegan menu, the best options are found in the main section. The menu has so many tempting alternatives you discover when taking secret food tours at this spot. These include the Lentil Ragout and Big Buffalo Chicken sandwich; making a decision is next to impossible.
Delicious as it is, guests are left with just one option: to plan a return visit soon. Groups visiting Neon Tiger should order and share one of the restaurant's signature pizzas, created entirely from plant-based ingredients. The restaurant is perfect for an intimate evening for a group or two-person dinner while on vacation.